Who We Are
Double Zero Films is a Toronto based film and video production company specializing in feature documentaries and Web video. We have over ten years experience creating television and online video for a wide variety of industries and agencies.
Why We're Different
Two elements set us apart: we're nimble and we're thorough. Many shoots take just two to three hours, but in that time we can capture the essence of your business in a captivating and highly professional way.
We Get It
A big part of any creative is "getting it"–quickly grasping the style, the story, and the look that sets the right tone. It's an intuitive process that comes from experience, and it allows us to deliver exactly what our clients envisioned in record time.
Tight Turnaround
The Web moves fast, and so do we. In most cases we can provide a rough edit in twenty-four hours, and a final, tweaked piece in five business days (often just in two or three.) We pride ourselves on being responsive and available to clients. It's all part of our "nimble" production style.
High End Production
Over the years we've invested in all the tools to make your Web video look like a high-end feature. From using dollies and cranes to provide slick camera movement, to green-screens and teleprompters for a polished newscast look, we spare no expense in making your business look like a million bucks.
Full Deployment
Once your new video is ready, we'll help you leverage it on multiple platforms. We'll optimize for YouTube or Vimeo, and provide a DVD to play at trade shows or conferences. Your new video is essentially a digital business card that tells the world all about what you do. Let's start handing them out!
Video for Conservation Authorities
Using Video to Attract Visitors
Why Choose Double Zero Films
Double Zero Films has worked with Ontario's Conservation Authorities for fifteen years, developing videos on source water protection, water festivals, nature documentaries, and profiles of conservation pioneers seen each year at the Latornell Symposium. We specialize in beautiful, high impact environmental films.
Why CAs Need Video
Video outperforms all other digital media. Whether you want to showcase the beauty of your Authority's natural surroundings, or explain to stakeholders the importance of water conservation, video brings your issue to life. And the theatres, kiosks, websites and social platforms of your Authority are awaiting new content!
Video Ideas for CAs
Every aspect of a Conservation Authority's mission can be illustrated with video and shared on social media to connect audiences to your programs, initiatives and overall brand. Ideas include in-house events like galas and award ceremonies, special events like children's festivals, or tree plantings, overviews of properties or corporate identity, recreational offerings within the parks, and much more!
Continental Hair
For over ten years we've produced monthly videos for Continental Hair to showcase their range of hair products.
Barcelona Collective
We recently helped Barcelona Collective tell the story of their unique handmade line of womens' shoes.
Sistema Toronto
Our first Instagram series profiles the work of Sistema Toronto, who bring music education to disadvantaged youth.
Conservation Ontario
For more than ten years, Double Zero Films has produced profiles of environmental leaders for Conservation Ontario's annual Latornell Symposium.
FieldWork: The Art of Conservation
FieldWork is Double Zero Films' new flagship environmental news magazine, created completely in-house.
Production Capabilities
OTOUSAN: The Life of Masami Tsuruoka / Trailer 1:32
Web Video
Every day we produce captivating Web video for commercial clients, using all of our high-end production tools. We specialise in presenting your business like a feature film.
Television
We've worked in television production for ten years and know how to use high-energy storytelling to connect with audiences. We are currently in production with a new magazine-format environmental program.
Feature Documentaries
Although we specialise in historical and environmental documentaries, we've recently partnered with private businesses to produce their own branded long-format films.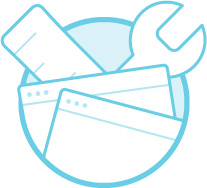 Educate
Video educates in a dynamic and visual way. It illustrates complex ideas easily, stepping viewers through the processes of your business. Use video to make a compelling and thorough case about why you're different.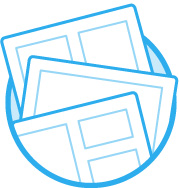 Communication is about more than information–it's about emotion. The combination of sight and sound in video sets a tone for your message. The right tone can make all the difference to customers who need reassurance and confidence in today's cluttered marketplace.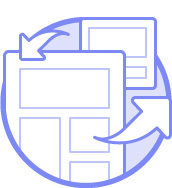 Bring your branding and identity to life with motion graphics, music and voice-over. Video makes your business jump off the page. There's a whole new level to establishing your identity in the captivating world of video. Engage
Video is "sticky" content. It generates longer site visits, which translates into trust and loyalty from your viewer. The longer a potential customer stays on your site, the more deeply they build an unconscious relationship with you as a provider.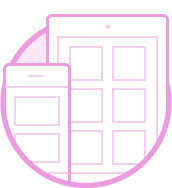 What makes your business special? Why should I trust you? Savvy prospective clients need to be convinced your business is the right choice. A polished video establishes your credentials and makes a direct appeal to customers' concerns.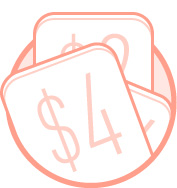 Lead
Use video to outmaneuver your competition. There's a story to tell about what you do, and video tells that story more convincingly than anything else. It suggests you're the leader in your field, and ultimately, the right choice.